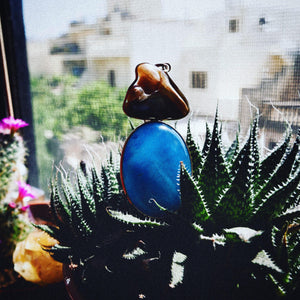 Shell
 stimulates intuition, sensitivity, imagination and adaptability. It helps to enhance mental clarity and provides insight into decision-making. 
Shell
 promotes cooperation between the self and others, as well as within the self. It provides cohesive energy for groups.


Blue Agate will boost your ability to communicate, especially the thoughts and feelings that you receive from your higher self. This is a soothing and nurturing stone, that will bring you calmness and peace of mind, and it is an excellent emotional healing stone, with strong metaphysical properties.