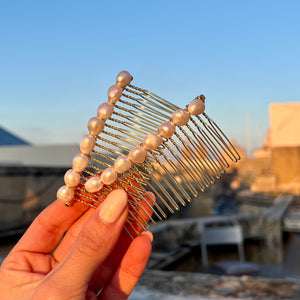 Inspired by vintage hair accessories, these comb clips are done with White Pearl and soft wire so they'll be gentle on your scalp. 
White pearls have had many special meanings throughout history. They've been used primarily to symbolize innocence, purity, faith, protection and peace.
Also available in different semi-precious stones.